The learn to Swim range is divided into three simple phase, each helps the children to build confidence and get the enjoying the water.
INFLATABLE BABY SWIM SEAT
• Help to introduce your baby to get familiar with water
• Durable PVC for more child-friendly
• Sun Protective Inflatable Canopy
• For Age 6-18 months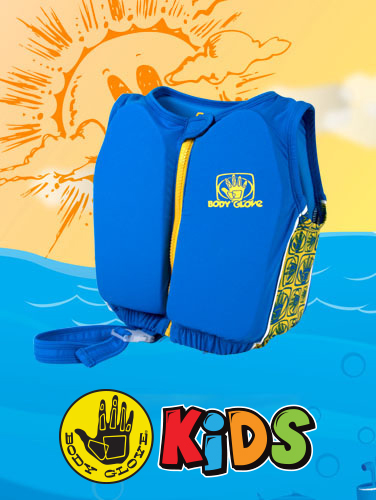 • Swimming Floating Vest
• Help To Develop Swimming Skills And Gain Water Confidence
• Soft And Durable Fabric Exterior
• Front Zipper And Zipper Cover For Easy On And Off
• Adjustable Crotch Strap
• Polyester/Spandex Material
• UPF 50+ UV Protection
SWIM TRAINING 2 PIECES FLOAT SUIT
• Low-profile Design Reduces In-water Drag and Fatigue.
• Back Zipper Entry – Makes Donning Fast Yet Keeps Children From Taking Vest Off Without Help.
• Soft And Durable Fabric Exterior
• Polyester/Spandex Vest with Polyester Shorts
• UPF 50+ UV Protection
• EPS core construction
• Full color top deck graphic
• Great for pool fun and help user to gain confidence in swimming abilities
• For Age 4-6
Please check the product details from our catalogue.